*This post may contain affiliate links. There will be no extra charge to you, but I will earn a commission if you make a purchase.
I love makeup and beauty. Check out my Top 5 Makeup Wish List for proof of this! However, I can be lazy. Most of the time I like things that are quick, easy, or just make my life that little bit simpler. This is where eyebrow tints come in! Eyebrows are one of the things I love and hate in equal measures (very much like nails, but that's another story.) I like how they look, but I'm pretty bad at doing them! The product I've been using is the Revolution Brow Tint in the shade Taupe.
This product was a must to try out. Simple, apply, leave, take off then done!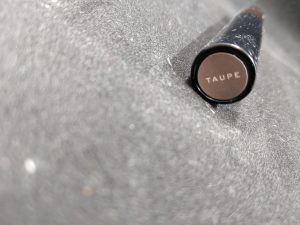 I went for Taupe as I have light hair. Even though my eyebrow hair is darker than my hair it's still light. Taupe comes out at just the right shade. So have a look at how I got on!
Step 1: Apply
The product comes with a thin brush for application. I like the size as it's small enough for precise application without being so small that it takes ages.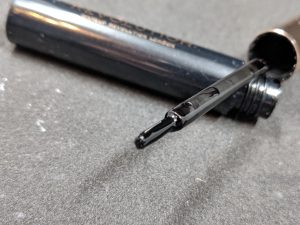 On initial application, the product looks super dark! I definitely rock the black eyebrows. But it will dry over the few hours and leave behind a lighter colour on the brows.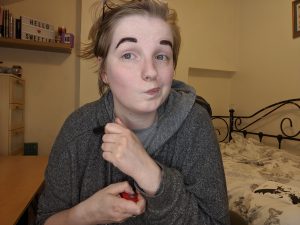 Step 2: Leave
This step is rather self-explanatory. The Revolution Brow Tint says it should be left on for three hours. This means that this is not something that you want to do if you have to be somewhere in an hour! I always feel a bit silly wearing it so I avoid going out with it on. I also feel like the longer you leave it on the stronger colour pay off you'll get and the longer it's likely to last.
Step 3: Takeoff
Now you've spent three hours (I hope you've found something productive to do) it's time to take everything off. It should have dried and become easy to peel off. I tend to start from the outer edges, working towards my nose, against the growth of the hair. For me, this is the easiest and cleanest method of taking off the product.
And there you have it! Revolution Brow Tint. I really enjoy how easy it is to use, even if you have to schedule it in, it may not be quick but I usually have good results for it. I find that it tends to last me at least a week.
So if you're looking for a longer-lasting eyebrow product, or maybe you want to pack less for a holiday you're going on. Give it a try!
What are your go-to brow products? Any suggestions are welcome since I'm a total brow novice. I can just about manage a brow tint or pencil.