*This post may contain affiliate links. There will be no extra charge to you, but I will earn a commission if you make a purchase.
Did you know that tomorrow 29th September is National Coffee Day? Or that the 1st October is International Coffee Day? I didn't, I've been missing out! Especially as I love coffee, and the 1st is my birthday. To make up for this, what better excuse to get a new eyeshadow palette and create some new looks.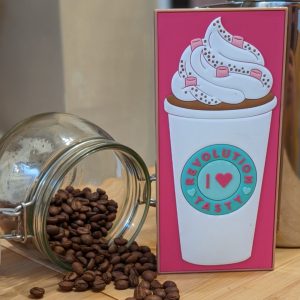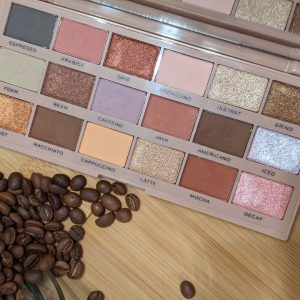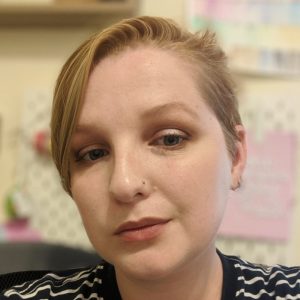 This is a lovely eyeshadow palette from Makeup Revolution it's the Tasty Palette Coffee* by I Heart Revolution. All the shades are all named after different coffees or things that relate to coffee. That makes it the perfect palette for celebrating #NationalCoffeeDay. It's 16 shades are not only browns, but it also has some lovely pinks and purples too. This I was pleasantly surprised to see. This gives you far more scope to create a variety of looks. It has a nice mixture of mattes and shimmer too, some lovely golds, reds and even a fun purple/lilac shade.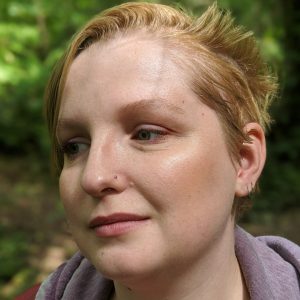 This first look I, of course, wanted to try out the purple shades. I started with Foam all over the lid and then took the shade Caffeine, blending it into the outer corner and the crease. I deepened the look using a small amount of Americano and then finished the whole look off with a beautiful shimmer called Iced.
For this second look, I wanted to explore more of the pink shades. So I started with Babyccino all over the lid and used Arabica in the outer corner. Then using some Decaf as a finishing touch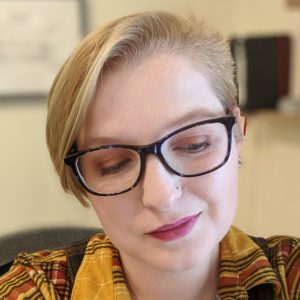 This final look I used Foam again as a base over the lid, followed by Java in the crease with Mocha deepening the outer corner. Finishing with Roast blended over the lid with a little more Mocha to blend it all together.
It's no secret that I love Makeup Revolution products in general. They're affordable and good quality. This palette is not only really fun with its cute packaging and theme but it also has a really nice variety of shades that you can use to create so many different looks. I've only scratched the surface of what can be done. I can't wait to use this palette more and see what else I can do with it. If you're looking for a good palette that you can create not only neutral looks with a nice range of browns but some more fun looks with the purple and pinks options and some really beautiful shimmery shades.
If you are looking for something a bit different they have a wide range of coffee-inspired products other than the one I used, including the I Heart Revolution Mini Tasty Eyeshadow Palette Espresso* and the I Heart Revolution Tasty Coffee Bronzer*
What's your favourite of these three looks I've created? I'd love to know in the comments.
Want to Read More?
Affordable Foundation
Why Moisturiser Is Your Best Friend