*This post may contain affiliate links. There will be no extra charge to you, but I will earn a commission if you make a purchase.
When I started exploring Makeup I watched Tanya Burr on Youtube. In her video, she was raving about this new foundation from L'oreal Paris. About how good it was, how she loved how it made her look etc. Of course, I went out the next day and bought it. In what I thought was my shade. What I didn't know was that this foundation was designed for people with warm undertones, and not suited for those with neutral undertones, or people who were as fair as me. So saying I looked like a Simpson is pushing it a bit far, but I looked very yellow. Nevertheless, I kept with it for a few weeks or so, adding so much bronzer to make myself look more of a normal colour. I soon got tired of it and thankfully gave that foundation up as a loss.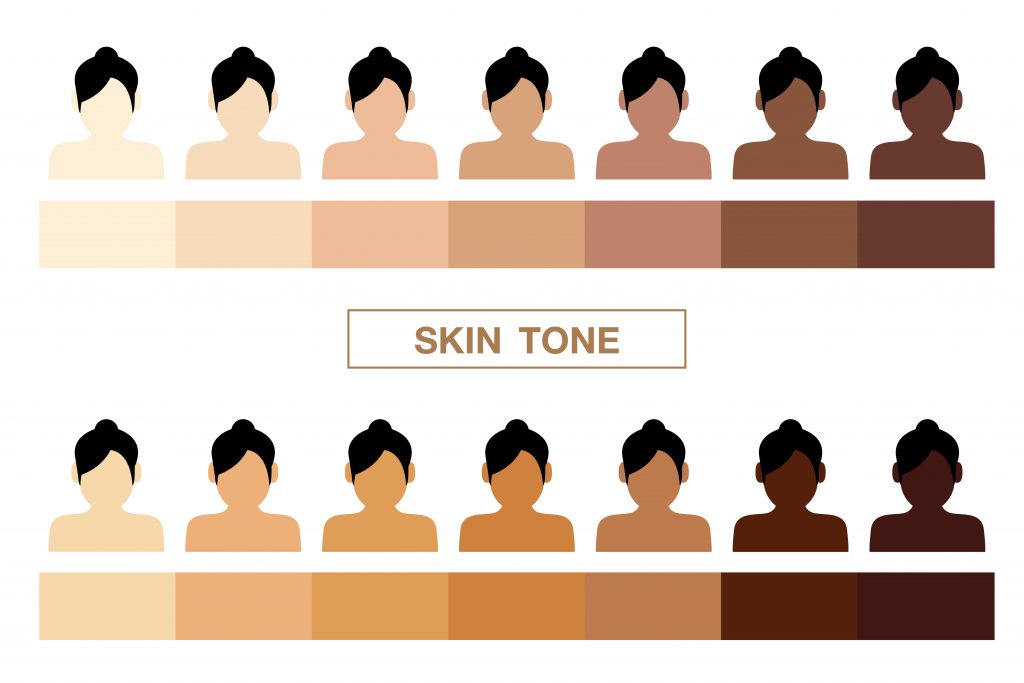 What are Skin Tones?
Skin tone refers to the surface colour of your skin, it is determined by the amount of melanin; or skin pigment found in the upper layer of your skin. The three main skin tones are light, medium and dark. When picking makeups such as foundation and concealer this is the first thing you match. By doing so, you know you're looking at the correct shade range.
While there are different variations within each main skin tone there are some general ways of telling which category you fall into. If you often hear the comment 'oh you're so fair' from anyone friends, family, even strangers it's likely that you have a light skin tone. Whereas, if you find that you're pale during the winter months but tan easily during the summer you're more likely to have a medium skin tone.
What's the Difference Between Skin Tone and Undertones?
Your skin tone and undertone work together to create your colouring, Where your skin tone is the overlying colour the undertone is what it says on the tin, it's the subtle colour under the surface. It is your undertone rather than your skin tone that affects what colours suit you.
What are the Different Undertones?
Skin undertones are split into three main categories. Warm, cool and neutral. Sometimes referred to as gold and rose. Warm undertones are more yellow and orange, with cool being more blue and purple. A neutral undertone is somewhere in between.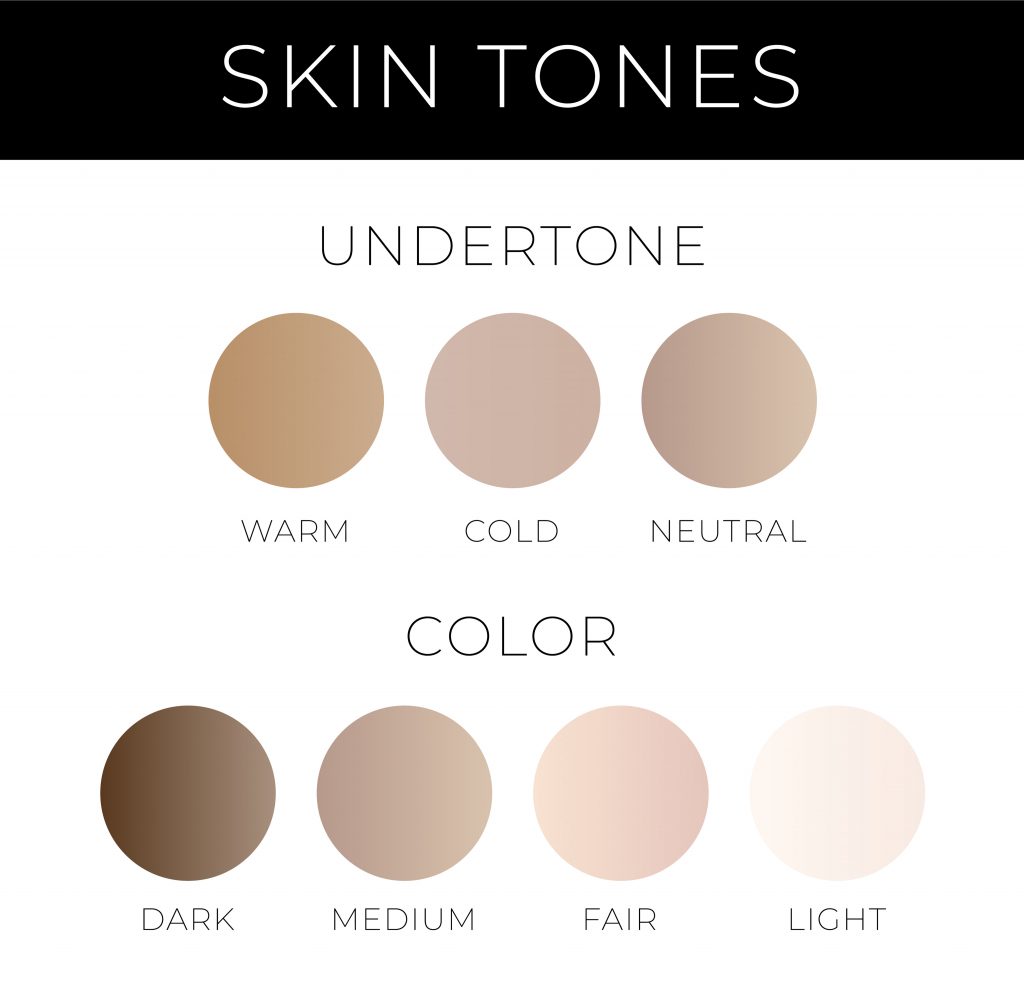 Finding your undertone
There are many different ways of finding your skin tone, here are some of the easiest;
Cool
Your veins appear blue or purple
You think silver jewellery looks the most flattering on you
You burn easily and don't tan.
Warm
Your veins appear greenish
You think gold looks the most flattering on you
You tan easily without burning
Neutral
It's hard to tell what colour is the most prominent
You think both silver and gold is flattering on you
You can either burn easily or tan easily
These are only a few ways but these are the easiest ones that you could look at here and now.
Why are they important?
Knowing your skin tone and undertone is important when choosing your makeup. Because the two work together they help you find your perfect match.
Foundations are split into three categories, light, medium and dark. However, if you only look at this when choosing your shade you could end up with a foundation that is too warm making you look yellow or even the dreaded orange. Or one that makes you look ashy if it's too cool.
Recently makeup companies have started branching out and have created products with different undertones for each skin tone. This still isn't perfect however, brands don't have an equal range, with some brands offering an okay range of light and medium options, but hardly anything for those with dark skin tones, where others only offer warm and cool undertones not neutral.
Through knowing your undertone combined with your skin tone will help you find a foundation that looks the most natural.
Did you find that information useful? I hope this made it easier for you to determine your skin tone and undertone. If you'd like more information about how this can affect your makeup and other things that can help with your makeup? Sign up today for my Free 5 Day Find Your Face Challenge!