*This post may contain affiliate links. There will be no extra charge to you, but I will earn a commission if you make a purchase.
I love autumn. It's my favourite season, the weather is still nice enough to get out of the house to go for walks but the days are getting shorter and that little bit crisper. This gives me an excellent excuse to pull out my cosy jumpers and blankets. The change of colours also adds to my love of the season. Watching the trees turn from green to reds, oranges and golds. All these colours go beautifully together, so of course, they're such wonderful colours to use in a makeup look. Today I'm showing you how to create an autumnal makeup look using both the Urban Decay Naked Heat and P.S Beauty's Amber Passion.
Naked Heat
This is one of my all-time favourite Urban Decay Palettes, the Naked Heat. It's a wonderful combination of warm red and brown tones that I love to use. I use this palette because it brings out the colour of my eyes. Urban decay describe this palette as;
'If you thought Urban Decay's Naked palettes were hot before, brace yourself – This is Naked Heat, UD's most sweltering Naked palette yet. Give in to the heat of the moment with 12 all-new, can't-live-without, amber-hued neutrals – including warm browns, burnt oranges and deep red eyeshadows. The most shade-driven Naked palette UD has ever done, this warm eyeshadow palette takes Naked in a whole new direction. From a super-smooth red-brown matte and a glimmering copper to a deep, shifty bronze, Naked Heat Eyeshadow Palette has everything you need to create sultry daytime looks, intense smoky night-time looks and everything in between.'
on their website. And I agree it has so many different tone options and you can do so much with it. I love experimenting with different looks and seeing what I can create. However, as with all Urban Decay palette's they come with a hefty price tag. The Naked Heat is no exception, clocking in at £43. For 12 1.3g pans and a double-ended brush. It's a treat yourself moment.
Amber Passion
So I went out and wanted to find an affordable palette that could be used instead of the Naked Heat to create a similar if not the same look. And I found it in Primark. Now if you've read any of my other posts about Primark you know I enjoy using their products. So when I came across the Amber Passion eyeshadow palette for only £3 I had to give it a try and compare the two. In this palette, you get 9 shades, with each pan being 1g. So there's not a big difference to me between this and the 12 1.3g pans in the Naked Heat. These shades do have more of an orange tone to them, especially the shade sunrise and edge. However I don't see this as a negative, sometimes if I'm creating an autumn look I want more oranges and red undertones. This palette does have less matte tones than the Urban Decay one, with only 4 compared to the other palettes 7. But it still has a nice balance of matte to shimmer, and a good colour range for highlighting and adding depth.
The Looks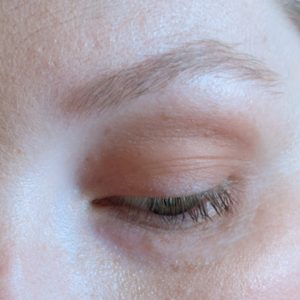 Blend the shade Sauced all over the lid.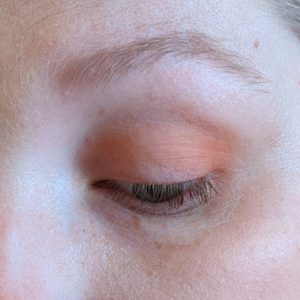 Blend the shade Sunrise all over the lid.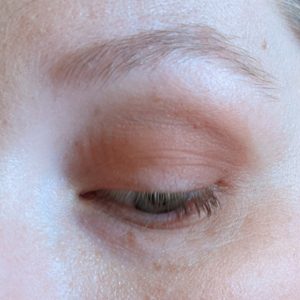 Using a combination of He Devil and Cayenne blend these colours into the outer corner and the crease. Then blend Cayenne under your lower lashes.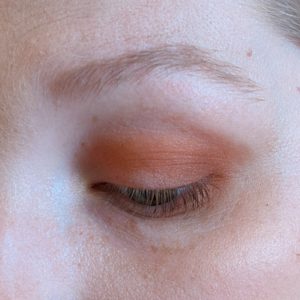 Using a combination of Burn and Radiate blend these colours into the outer corner and the crease. Then blend Radiate under your lower lashes.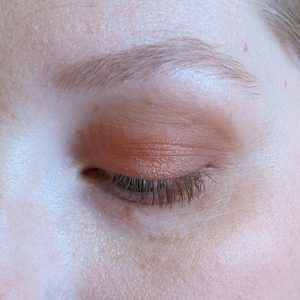 With a flat brush press Lumbre into the middle of the lid.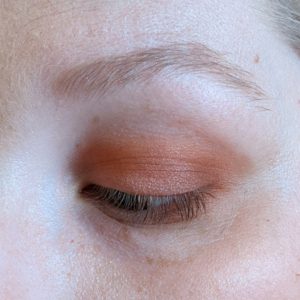 With a flat brush press Solar into the middle of the lid.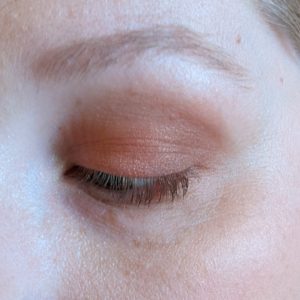 Going back in with He Devil and a fluffy brush, gently blend Lumbre into the outer corner.
Gong back in with Burn and a fluffy brush, gently blend Solar into the outer corner.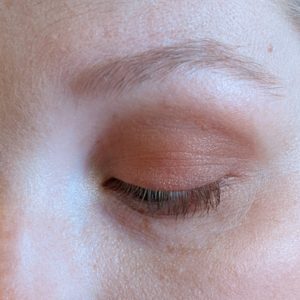 Finish off by taking Ounce in the inner corner as a highlight.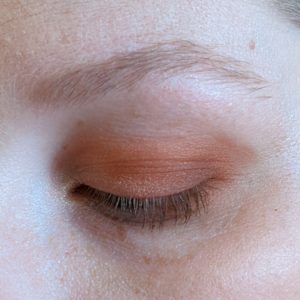 Finish off by taking Champaine in the inner corner as a highlight.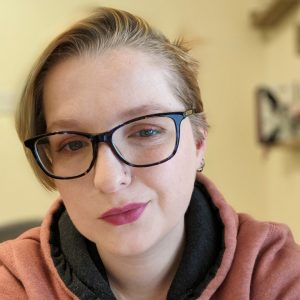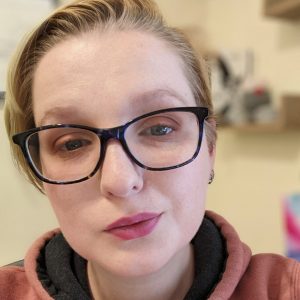 Conclusion
I'm really happy with how both of these looks came out in the end. For me they are both lovely and autumnal in terms of their colouring. However, the most obvious difference between the two palettes was the colouring. The Urban Decay Naked Heat had more brown tones whereas the Amber Passion came out more orange. So depending on what colour you wanted that would change which one you choice. The other major difference was the pigmentation. Both palettes had a good colour pay off, however, it was harder to get a subtle colour on the lid using the Amber Passion shades. This is great if you want a bold look but if you're wanting something more paired back I think you'd have to take your time and build up the colour much slower. Along with the fact that these eyeshadows too a little bit more blending compared to the Naked Heat.
Overall they're both lovely palettes and I'd be happy to use both again. This does show that you can get a similar effect and look with a cheaper alternative.
What's your favourite makeup 'dupe'? Let me know in the comments
Want to read more?
Are you Sick of Getting the Wrong Foundation?
Coffee Makeup Looks
Testing Out Primark Makeup?